Describe an activity you enjoy doing when you are alone.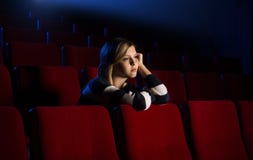 Human is a social animal.
There are very rare situations when a person is all alone.
At home there is a family, at school or college there are friends and in the office there are colleagues.
A person is surrounded by the people all the time.
But when he/she is alone it is the golden period for him/her.
As I have a busy schedule with my work, I rarely get a chance to watch a movie.
I am a super bollywood person, when I was a child my friends and family members always asked me to mimic bollywood movie dialogues.
But now I rarely have time to watch a movie.
So whenever I am alone and have 2 to 3 hours for myself, I start a movie on my laptop.
I have subscribed to Amazon prime services, which provide unlimited access to the latest bollywood movies.
I would grab popcorns, start my laptop and enjoy the movie all alone.
And if I don't have enough time to watch a full movie, I would watch the famous dialogues or clips of my older favorite movies.
I feel like life exists when I enjoy bollywood movies all alone.
So I can say when I am alone I watch movies or movie clips on my phone or laptop with some food to eat.