Describe a film you would like to share with your friend
Where did you watch?
What it was about?
With whom did you watch?
Why do you want to Share it with a friend?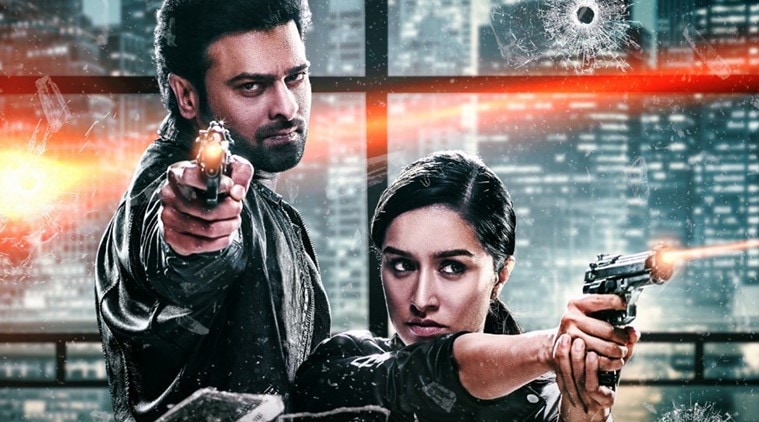 In many leisure time, I always prefer to enjoy the movie in multiplex, because of a huge screen and effective sound system, with family members and sometimes with my friends as well as colleagues.
Movies are a shadow of our society. It intimates us what is going to have happened in our surroundings.
It reflects the mindset of our culture and traditions.
Today, I would like to share one of the newly released movies "SAAHO" which is produced by UV creations along with T-Series and directed by Sujeeth and a labored and exhausting watch.
I enjoyed this movie on last Sunday at one of the renowned multiplex 'Arved Transcube" with my family.
It is a Tamil remark of Hindi blockbuster flick.
The name, "SAHOO" means the strongest person on earth who can make people happy fighting against bad people.
It was released on 29th August 2019 and budgeted by 300 crores.
This film realized in four languages- Hindi, Tamil, Telugu and Malayalam. The music of the movie has been led by Tanishk Bagchi, Guru Randhawa, Badshah, and Shankar-Ehsaan-Loy.
Prabhas and Shraddha Kapoor stared action-romantic-thriller 'Sahoo' creates the impression of blockbuster because of other legendry actors like Neil Nitin Mukesh, Arjun Vijay, Chunkey Pandey, Jackie Shroff, Mahesh Manjrekar, Mandira Bedi, Evelyn Sharma, and Venela Kishore.
The Hindi version of the film has managed to collect a cost of RS.136.50 crore in thirteen days at the box office.
Saaho is an ambitious project which relies on technical aspects.
In this movie, Prabhas and Shraddha Kapoor act effortlessly, fight in style and charm the audiences.
All in all, it is a movie at my choice, that action, and thriller. So I enjoyed it a lot.